Personalized Mini Crab Mallets
Our mini mallets—customized exclusively for you—are perfect for Baltimore baby showers, Maryland party favors and other Chesapeake themed events. Hand-crafted from the same Rock Maple as all of our crab mallets, these little jimmies are as fun as they are functional — though we still recommend our classic crab mallets if you're out to crack some jumbo blue crab claws.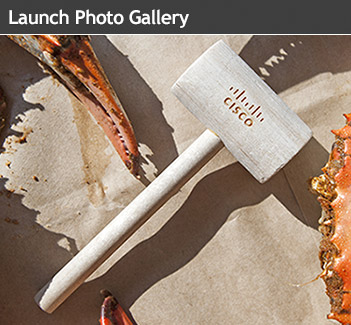 Read what our customers are saying about their Mallets
Average rating of
based on
7
reviews.
Mini Mallets
Used for: Wedding or party favors

The guest at the baby shower enjoyed the mini mallet favors for a mermaid theme. I added purple bows to them for presentation.
Did a great job!
Used for: A gift
The mallets were done very well! They look good, were done quickly and overall very happy with the final product and working with Bay Imprint
Super Solid
Used for: Promotional items
Great customer service and product, would recommend to anyone.
Mini crab mallets
Used for: A gift
Perfect to make personalized Christmas tree ornament gifts, love them.
Wedding Welcome Bag Mallets
Used for: Wedding or party favors
Bay Imprint was very responsive and sent us a few design options right after we placed our order. We received our mallets in a timely manner and they were exactly as described and very good quality. We included the mallets in our wedding welcome bags and all of our guests loved them!