New!

Bottle Opener Crab Mallets

The deep-rooted Chesapeake tradition of spicy blue crabs and icy cold beer inspired us to create the exclusive Bottle Opener Crab Mallet. Patented and
USA-made, this multi-purpose tool is crab feaster's best friend.

Crafted from rock maple that's solid enough to crack the most stubborn claws — and heavy-duty stainless steel that won't play favorites when it comes to caps — this keeper is ready to be personalized with your custom design, sentiments and Old Bay fingerprints.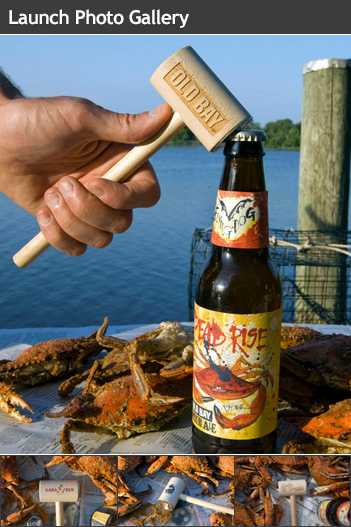 Read what our customers are saying about their Mallets
Average rating of
based on
55
reviews.
Loved the personalized crab mallet
Used for: A gift

Such a great gift to give to a crab lover!
Custom Crab Mallets
Used for: Wedding or party favors
The custom crab mallets were a huge hit with our crab feast guests! Everyone loved them. Thank you!
Awesome!
Used for: A gift
Great product and great service! I will be ordering again as gifts!
Custom Mallets
Used for: Wedding or party favors

What a great addition to our Company Picnic/Crab Feast! Wonderfully made (and local) mallets with sturdy construction. The bottle opener works great too and is the perfect angle! The staff at Bayimprint are the best; all I had interactions with were pleasant and very helpful! I would definitely recommend!